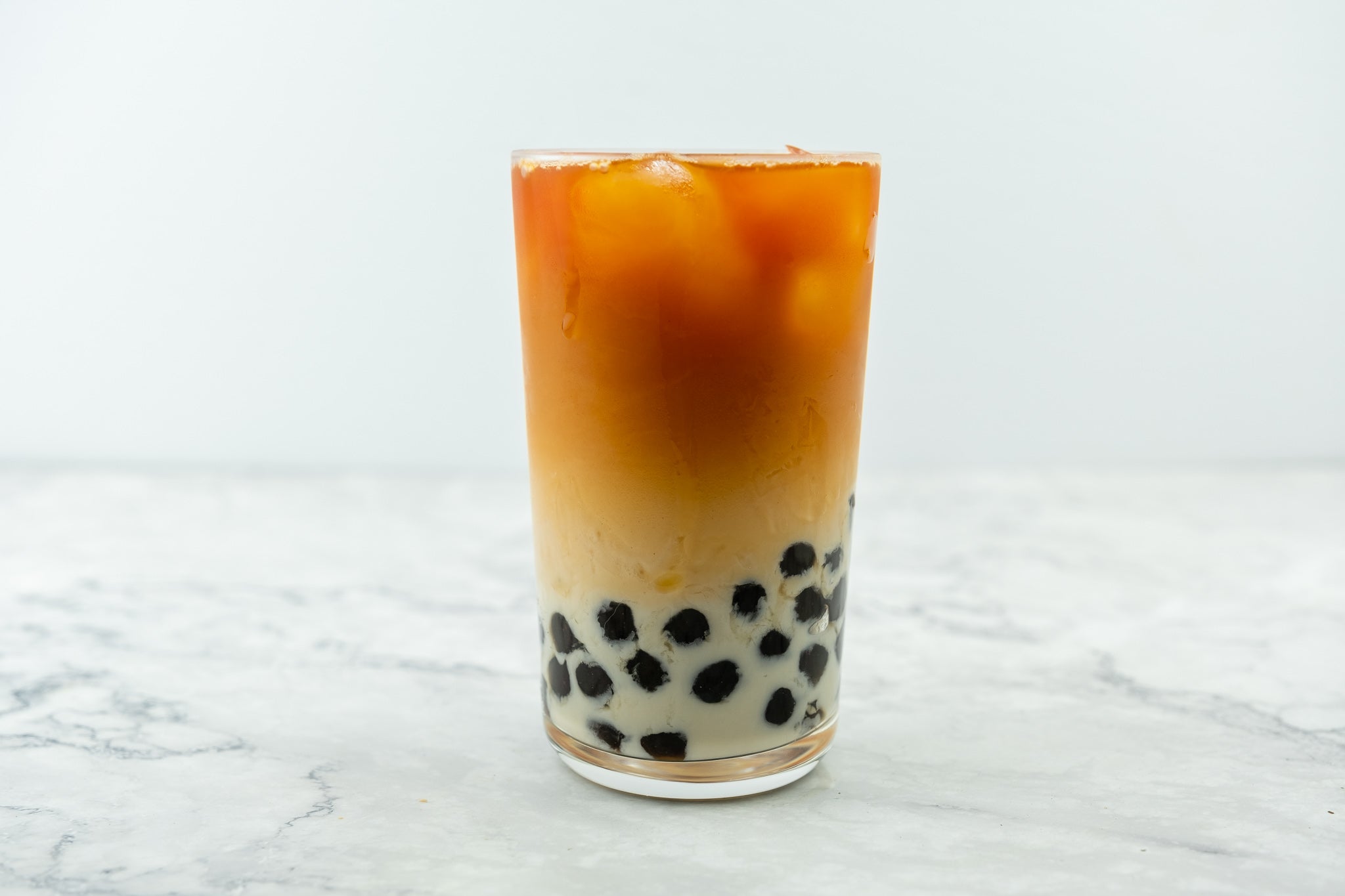 How to make Milk Tea with Creamer
HOW TO MAKE  ICED MILK TEA 
This recipe will work for ANY type of loose leaf teas!
Feel free to substitute Thai Tea for our other loose leaf teas.
INGREDIENTS
250 ML HOT WATER
2 TEASPOONS LOOSE LEAF TEA
4 TABLESPOON MILK TEA CREAMER
60ML SIMPLE SYRUP (RECIPE BELOW)

1 CUP OF ICE
OPTIONAL: ADD PEARLS OR ENJOY ON ITS OWN
Step 1: Make simple syrup
100 ML SUGAR
100 ML HOT WATER 
Fully dissolve sugar in hot water. Left over simple syrup can be stored in the fridge. 
You will need simple syrup for pearls and your drink
Put tea into tea filter. Place into a cup, add 250ML of hot water and let it steep for 10 minutes. For people who want a stronger tea flavor, steep for at least 15 minutes. 
Step 3: Add milk tea creamer
Ensure tea is hot enough to dissolve the milk tea creamer, otherwise it will clump. If necessary, dissolve the creamer in small amount of hot water before adding to the tea.
Step 4: Add everything else 
Add simple syrup and ice. Stir until cold. Add pearls or enjoy on its own.
Joyce Y
Bubble tea connoisseur with a unhealthy cat obsession.